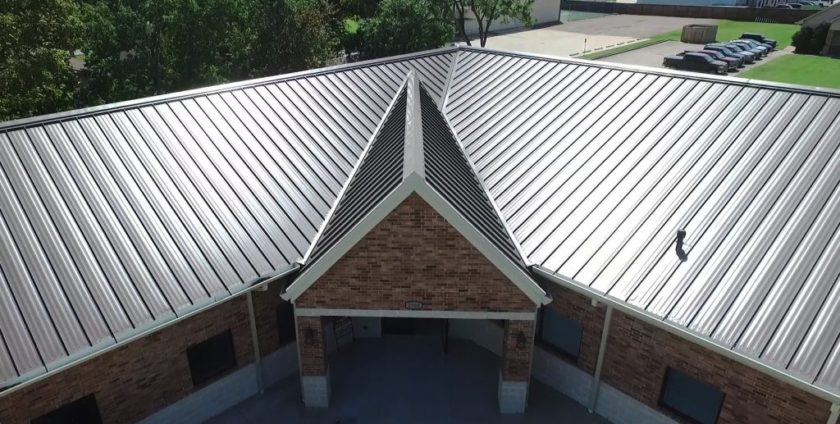 Those in the market for a new roof should consider Metal Roofing Solutions for all of their home's roofing needs. If you are looking to get a new metal roof installed on your Ajax home, then our company has some of the most durable products on the market, protecting your home from elemental conditions while keeping your energy costs to a minimum during those hot summer months. Check out what we have to say about our quality products and give us a call today!

Quality Product Lineup
Whether you choose to outfit your home with Wood Shingle Alternatives, Slate Metal Shingles, or Steel Roofing Tiles, all of the products in the MetalWorksⓇ line up offer durability, longevity, and reliability. With an array of colour choices and access to Tamko'sⓇ Special Colour Program, you will have the freedom to choose the perfect colour for your metal roofing to pair with the aesthetics of your home. If you would like the strength and protection that metal roofing affords you, but you do not like the overall look of the material, then our Wood Shingle Alternatives are the perfect fit!
Safe Installation
By hiring a professional to install your new metal roof, you are making sure the process goes smoothly and safely. If you try to facilitate a roof repair or install by yourself, safety should be your biggest concern. Even if your home is one story, a fall from the roof could leave you severely injured. There is also the risk of dropping items and equipment from above onto passersby or your family or friends. To eliminate these safety risks before they begin, hiring us at Metal Roofing Solutions ensures that you obtain a team of experienced workers who have the skills and training to install your roof safely, and effectively, with no risk to you.

Energy Efficient
All MetalWorksⓇ steel shingles are rated by the Cool Roof Rating Council (CRRC) and are highly reflective of the solar radiation to help lower energy consumption and reduce cooling costs of your home during the hotter seasons. With the option of ENERGY STARⓇ qualified cool colours, obtain further savings when it comes to energy costs.

Free Estimate
As part of our mission for transparency, our team at Metal Roofing Solutions offers all potential clients in the Ajax area and beyond a free estimate for their roofing needs. So if you are looking to get a new metal roof, contact us today and obtain a free estimate this spring season. Once you decide our company is right for you, you will gain access to our high-quality and durable metal roofing products that will see you benefit from their installation for years to come!

Please click here to find our contact information online and schedule your no-cost, no-commitment estimate today.