Metal Roofing Solutions provides exceptional metal roofing installation services.
Why Metal Roofing?

50 Year Transferable Warranty
Energy Star Rated

We don't just sell metal roofs, we believe in the Metal Roofing Solution.
Etobicoke Metal Roofing
Etobicoke is a luxurious 15 minute drive from downtown Toronto, yet lays sprawled over lovely scenic landscape. The South end of the region sweeps across the shore of Lake Ontario, and the borders of town climb north between the Humber River and the Etobicoke Creek. This blend of natural setting and urban convenience make Etobicoke a premium investment for property ownership, and the region is home to many beautiful lakefront and suburban homes.
Did you know that about 46% of Etobicoke's dwellings were constructed prior to 1960?
This means that when it comes to the value of the area's homes, lasting power and insurance rates mean a lot to investors and new residents.
Keep your Etobicoke home on the top of a thriving market with long-lasting, value-boosting metal roofing. Call the pros at Metal Roofing Solutions to see what a roof upgrade can do for your real estate value today!
Free Metal Roofing Quotes in Etobicoke, Ontario.
NEED A NEW ROOF?
IS YOUR ROOF LEAKING?
SAVE UP TO $1500.00 this Spring!
Call us today for more information on our Spring Special.
We believe that every roofing solution is different. Our goal is to provide honest, clear, advice to help you make an informed, accurate decision about your home and roof. You'll either leave with more knowledge, or with a brand new metal roof.
That's our promise to you.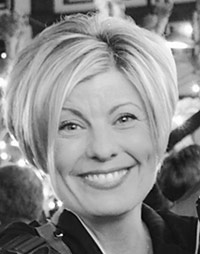 "We don't just sell metal roofs, we believe in the Metal Roofing Solution."
Sincerely,
Colleen Alves
President/CEO
Metal Roofing Solutions