Who We Are
My name is Colleen Alves, I am the President and CEO of Metal Roofing Solutions.
I began my career in the metal roofing industry over 10 years ago. My experience working closely with contractors and manufacturers gave me the opportunity to define the standards and ethics for my own business.
Born with the commitment of getting Edco & Tamko's metal roofing products into the hands of both consumers and contractors, I launched Metal Roofing Solutions as a vehicle to educate consumers about metal roofing while promoting the very best metal roofing products; Tamko & Edco's lineup of metal roofing products. As the sole distributor in Canada, MRS is committed to increasing the reach of Tamko's premium roofing products beyond Ontario and Quebec and into the rest of the country.
Where We Are
We are located at Unit 3 - 440 Hopkins St, Whitby and service Southwestern Ontario, the GTA and Durham region including Oshawa, Port Perry, Bowmanville, Courtice, Pickering and Ajax.
What We Do
We are focused on finding the right solution for your home.
Metal has been used as a roofing material for over 100 years, it is not new. With all of the options available, we take a slightly different approach and offer a free, no commitment consultation to determine the state of your roof and the best course of action.
Every roof is different, every budget is different and every story is different.
We let you guide the process.
When Can We Do Your Roof?
Our busiest seasons are spring and fall, so book ahead by simply filling out the contact form or give us a call.
Why Metal Roofing Solutions?
We believe that every solution is different. Our goal is to provide clear, honest advice to help you make an informed decision about your next roof.
That's our promise to you.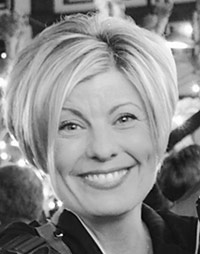 "We don't just sell metal roofs, we believe in the Metal Roofing Solution."
Sincerely,
Colleen Alves
President/CEO
Metal Roofing Solutions