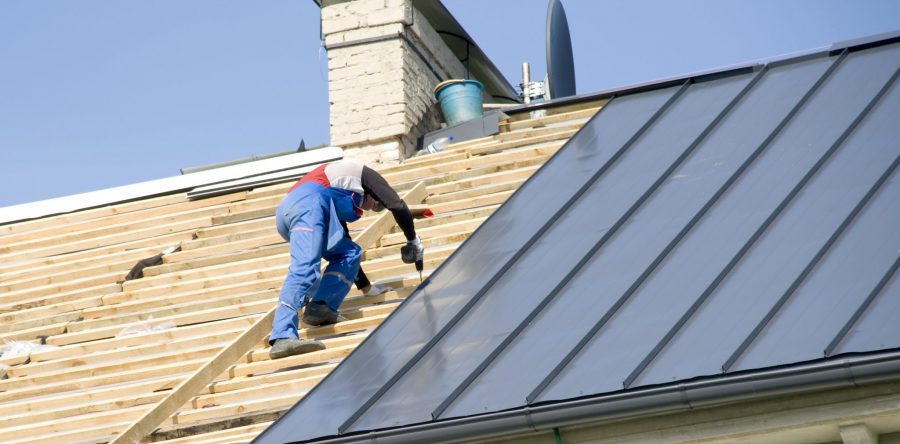 Form follows function, and our company name follows our core belief- to provide Metal Roofing Solutions to the whole of Ontario. We take great pride in providing high-quality roofing materials for all of our clients, as we bring the best products to the Pickering area. Our company works with our clients, and their contractors, to find the perfect metal roofing solution for them and their home. So if you are looking to find roofing contractors in Pickering, ones that can be trusted to do the job right, we have put together a list of qualities they should possess so you can obtain the best roof you and your home deserve.

The Right Roofer
No matter the job, whether repairing, replacing, or installing metal roofing, it is essential to find the right contractor who has the skills and experience to complete your project on time and in the budget, resulting in a beautiful and durable finished product that you'll be satisfied with for many years to come.

Communication Is Key
Find a contractor that is friendly and open with their estimate and business dealings. Clear and concise communication is key to a successful partnership that will see your requirements being fulfilled and your roof installed properly. When it comes to any form of construction, miscommunication can lead to safety issues, prolonged contracts, over budget mistakes, and a long list of other errors that could quickly derail a project. Therefore, finding a contractor that openly communicates with you, every step of the way, is essential to a smooth running project.
Trustworthy And Transparent
When looking to hire someone, no matter the job, it is always critical to work with someone you can trust, and a roofing contractor is no exception. The contractor and their employees will be working around your home for a prolonged period, so make sure you feel comfortable having them around. By looking at the company's references, as well as their online reviews and customer testimonials, you can secure yourself a trustworthy contractor, who is transparent about all of their dealings, from the estimate to the goings on of the project, and the contract's bottom line.

Contact Us
We hope this short list has helped to give you some key characteristics to find roofing contractors in Pickering that you will be happy with. Your high-quality metal roofing products are already assured when you work with us here at Metal Roofing Solutions, so all that is needed is a contractor who can do you and your home justice.

Please click here to find our contact information online, and learn more about our high quality roofing materials, and how they can benefit your home.