Roofing Company Serving the GTA
Do you live in the GTA and are looking for a metal roofing company that can perform high quality installations with premium metal materials? Sounds like Metal Roofing Solutions is the right place for you! We have been supplying consumers and contractors with metal roofing material for many years all across Canada. If you reside anywhere in the GTA, and you are looking to have a metal roof installed on your home, we'd love to work with you! In this article by Metal Roofing Solutions, we will talk about the benefits of working with a roofing material supplier in the GTA! Read on for more information.
Click here for a free online quote for your new metal roof!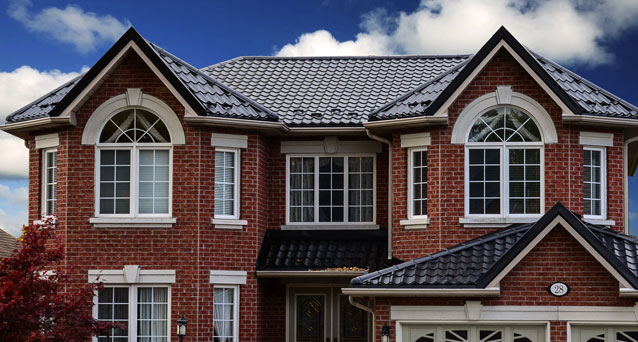 Types and styles of metal roofing
As you research metal roofing suppliers, it will not be unusual to find that different suppliers focus on providing different types of metal roofing. A common distinction is whether they focus on vertical seam metal roofing or modular panel metal roofs that look like wood shakes, slate, tile, or other materials. However, amongst the vertical seam products, you will find further differentiation with manufacturers producing exposed fastener products, nail hem panels, true clip-fastened standing seam panels, and mechanically-seamed standing seam panels. As you start to zero in on the style of metal roof that best meets your needs and the architectural design of your home, we suggest choosing a supplier and manufacturer that has significant experience with your preferred style of metal roofing; Metal Roofing Solutions is a great place to start!
Experience
The experience level of your metal roofing supplier is very important. There are things that companies learn to do better over the years, especially in the areas of flashing design and installation details, that impact a roof's long-term performance. Additionally, your metal roofing manufacturer will provide the product warranty for your roof and you will want to seek a manufacturer with proven history and stability that indicates their ability to support any future warranty claims.
Pre-Formed Accessories
Most quality metal roofing manufacturers and suppliers offer pre-formed accessories that accommodate all common roofing angles and details. This is very important as their accessories will be made from the same raw material as the roofing panels themselves and will carry the same warranty. Their accessories will also be time-proven and tested as part of the overall roof system. If your metal roofing supplier does not offer pre-formed accessories, then those accessories will need to be formed by your contractor on job site equipment.

If you are looking for a roofing company that serves the GTA, then Metal Roofing Solutions is the place for you. For more information about our metal roofing material or installation, please feel free to continue browsing through our website. Click here to find our contact information and to fill out our contact form.