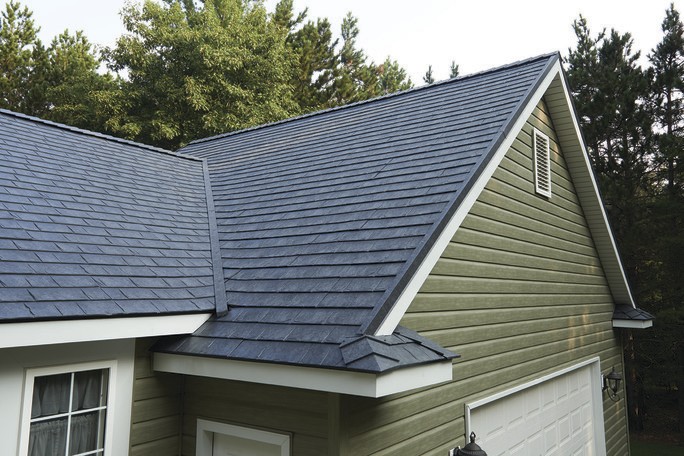 With another Canadian winter done and dusted, now is the time to take stock of your home's roofing to make sure no damage occurred throughout the season. If you have noticed damage, and wear and tear that illustrates that you require a new roof for your home in Pickering, then we here at Metal Roofing Solutions can help. Wondering why you should choose metal roofing over other materials on the market, to protect your home this spring season? Keep reading to find out!

Durability
Our company offers Tamko's MetalWorksⓇ metal roofing products for Ontario consumers and contractors alike. Their products are one of the most tested shingles on the market today, equipping homes with proven durability that is meant to last a lifetime. Every one of their products is covered with a durable layer of zinc to form a physical barrier against environmental elements. This layer acts as sacrificial protection from the weather, protecting the steel roofing and allowing it to last longer.

Cooling Effects
By placing metal shingles on your roof, you can keep your home cooler during the hot summer time. Our products are highly reflective and are certified by the CRRC (Cool Roof Rating Council) so you can save on cooling costs throughout the hotter seasons.
Aesthetic
With many metal shingles and tiles to choose from, we offer a product range that will go with any Pickering home aesthetic. Slate metal shingles and roofing tiles are available in an array of colours, with the choice of wood shingle alternatives for those who do not like the look of metal. With a great many finishes to choose from, and the ability to produce a custom colour through our Special Colour Program, we can create a finished product that fits any home and unique style.

Warranty
To illustrate just how durable and high-quality our metal roofing products are, we extend a 50-year manufacturers warranty to every one of our clients. It is always important to do your research before settling on any one product. So take the time to look at the details surrounding warranty coverage prior to signing a contract.

So if you have been thinking to yourself, I need a new roof for my home in Pickering, then we here at Metal Roofing Solutions are eager to help! To learn more about our products and how your Pickering home can significantly benefit from a metal roof, contact us for more details.

Please click here to find our information and get your free estimate underway this spring season!