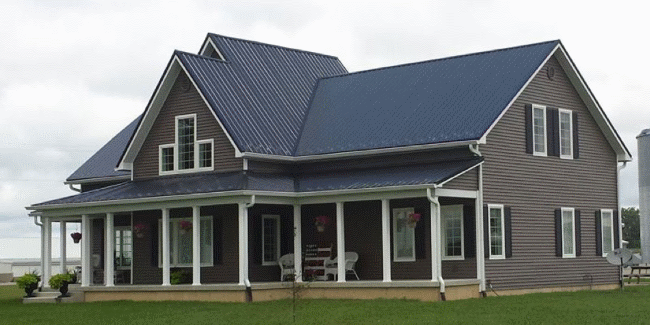 What Material Should I Use On My Whitby Home's Roof
Many people might not realize that metal has been used as a quality roofing material for over 100 years, and if they do, they may think of it more so for industrial application. In reality though, in recent years, the use of metal roofing on residential properties has skyrocketed, thanks to their durability and longevity. If you are wondering what material should you use on your Whitby home's roof, consider metal shingles or tiles from us here at Metal Roofing Solutions. There are numerous benefits to using metal roofing to protect your home and to find out what those are, please continue to read this article below.
Versatile Aesthetic
At first thought, metal roofing might seem like a utilitarian material- practical yet drab, and industrial in its aesthetic. But when you consider the high-quality MetalWorksⓇ roofing materials we carry, you'll notice the extensive array of colours and product lines, that will suit any Whitby home design.
Whatever look you are striving for, we offer a vast collection of slate metal shingles, steel roofing tiles, and majestic ribbed steel, in an array of colours so you can achieve the roof you've always wanted. We also have wood shingles alternatives, which offer the durability and longevity of metal, with the traditional look of real wood shingles.
Environmentally Friendly
Asphalt shingles, the typical go-to material for roofing, is one of the most significant contributors to global waste, as many asphalt products are non-recyclable, nor biodegradable. When it comes to metal roofing, especially MetalWorksⓇ roofing, all products are made from 30 to 80% recycled goods, and are 100% recyclable at the end of their long life-span.
Contact Us
What material should I use on my Whitby home's roof? No need to ask yourself this question anymore, as the benefits of our metal roofing products at Metal Roofing Solutions, speak for themselves!
Please click here to find our contact information online, and get in touch with one of our friendly and knowledgeable members of staff to learn more about our high quality roofing materials, and how they can protect your home for decades to come