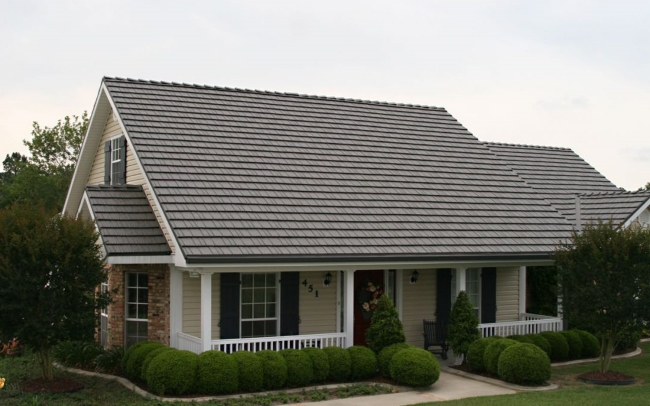 Long-Lasting Roof Materials For Ajax Homes
If you are in search of long-lasting roof materials for your Ajax homes, think metal. Metal as a roofing materials, might sound strange the first time you hear it, but the more you think about it, the more reasonable and logical it seems. As a highly durable material, why not cover your roof in metal, and protect your home for years to come? At Metal Roofing Solutions, we make it our business to provide and install the highest quality metal roofing products for Ajax homes and Southwestern Ontario. So, how can you could benefit from this durable roofing material today?
All-Weather Protection
When it comes to metal roofing, our products offer more protection for your home, compared to other roofing materials such as wood, concrete, glass, or asphalt. Metal is one of the strongest, and most durable materials available for roofing. It can withstand constant battering of extreme weather conditions, especially when it comes to the Canadian climate.
Whether you choose our slate metal shingles, steel roofing tiles, or majestic ribbed steel for your new roof, our products provide protection from strong winds, driving rain, snow, hail and ice, extreme cold, and high heat, for all-around shielding 24 hours a day, 365 days a year.
Material Longevity
Metal is for 'life,' lasting five times as long as traditional roofing materials, such as asphalt shingles. Our products come with a 50-year manufacturer's warranty. We stand by the longevity of our metal roofing shingles and tiles.
Contact Us
Ajax residents looking for long-lasting roof materials for Ajax homes should consider acquiring our durable metal products at Metal Roofing Solutions this spring season. Durability and longevity are ensured, as our products are some of the most tested metal roofing products on the market to date.
Please click here to find our contact information online, and get in touch with one of our friendly and knowledgeable members of staff to learn more about our high quality roofing materials, and how they can benefit your home.